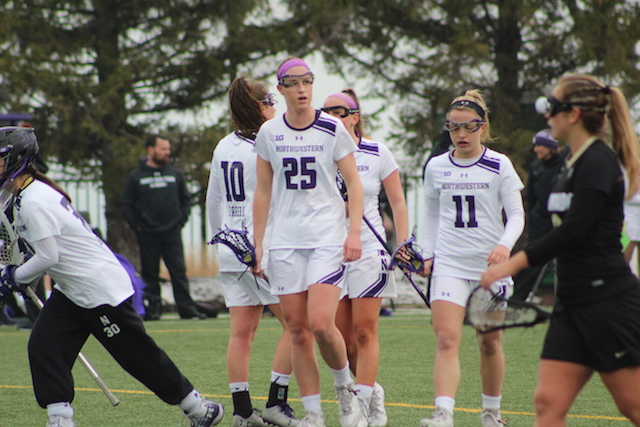 As a two-time NCAA national player of the year and champion as an attackwoman for Maryland, there was no doubt that Kelly Amonte Hiller knew a thing or two about success when she was tasked with resurrecting the Northwestern womens lacrosse program in 2000. There was doubt, however, about the potential of Northwestern lacrosse: It was a midwestern school playing an East Coast sport with a young, inexperienced coach. In just five years though, Hiller shattered any skepticism. But after making the Final Four every year from 2005-14 and winning seven national championships in the process, Northwestern lacrosse has failed to live up to their lofty standards for the past three years, getting bounced in the quarterfinal in 2015 and in the second round during the past two seasons. However, the 2018 edition of Northwestern lacrosse has all the right ingredients: a core of dependable upperclassmen, athletic newcomers and the same energetic coach, now with over 20 years of experience under her belt (not to mention being the U19 U.S. Women's Lacrosse coach). NBN Sports got the chance to catch up with Amonte Hiller after a busy day of practice as she leads the Wildcats on their hunt for an 8th national championship.
NBN: What is the team's mentality heading into conference play?
Amonte Hiller: This team has a great vibe about them. They've done a great job taking ownership of this team and leading. … This team has more depth than the team we had last year.
NBN: What are you looking forward to in Big 10 matchups against UNC, Ohio State and Rutgers?
Amonte Hiller: Any time you play a great program, it's an awesome opportunity. … We're excited to get the chance to play at our home field. However, the biggest thing in general this team needs to do is to stay focused on today and get better every day.
NBN: Are you psyched about having 12 home games this year?
Amonte Hiller: Playing at home is where it's at! It's a lot to coordinate travel for the coaching staff. The more we can be at home, the better. We also have amazing fans.
NBN: What are this team's biggest strengths?
Amonte Hiller: Our biggest strength is that we're getting better every game, every practice. The defense has been playing really well, the offense is starting to mesh. We've done a good job with draw controls, and I think we've got good circle play this year as well, which makes a big difference.
***
Amonte Hiller on...
What Selena Lasota's return means to the team:
I just think she's an explosive athlete. She has great quickness and speed and power. I think in our games, she brings a level of power that is just at another level than what a lot of people have seen.
Shelby Fredericks' return:
She's a tremendous leader, and she's been a great leader for this program. ... Everyone thinks of Shelby as a draw person, and she's a top draw person in the country – but she's a tremendous presence on the field, and that makes a big difference.
Redshirt freshman goalie Julie Krupnick:
Julie's played really well. She's stepped up and made big saves, even in our loss to Duke – they're big momentum boosters. Any time you can get this level of play from a goalie, it's great. … The biggest thing with her is she's been consistent. She makes the saves she should make and can make some big saves as well.
Other newcomers:
Ally Palermo has been really impressive in particular. [Against USC], she made plays and she got draw controls and looked very impressive. Midfielders doing well include Jill Girardi, Lauren Gilbert, plus Megan Gordon down on the defensive end. We've got kids on all ends of the field making an impact, whether it's off the bench or wherever. … Our freshmen give us great depth and athleticism.