Meet the new part of your daily routine: pumpkin skin care products.
Last week at Sherbucks, I tried my first pumpkin spice latte and I loved it. But in recent years, pumpkin spice has picked up dreaded label: "basic." According to Vox, the dismissal of all things basic is usually a dismissal of all things feminine. Labeling the latte as basic makes people feel ashamed for enjoying it, and in turn, sheds a negative light on pumpkins, overshadowing their value.
We must remember that pumpkins do not only represent Starbucks, femininity and Halloween – they represent the season of harvest, too. Pumpkins have many beneficial nutrients that critics of the caloric PSL overlook. It's time to reclaim pumpkins and give them the positive recognition they deserve.
Dr. Murad Alam, vice chair and professor of the Feinberg School of Medicine's Department of Dermatology, explains how the squash plant improves skin by breaking down its core ingredients.
"A nice thing about things like pumpkin is that we're pretty sure there aren't a lot of bad things in it because, again, we eat it," Alam said. "It's all natural."
While Alam himself does not use pumpkin skincare products, he says that the topical use of vitamins, such as vitamin A, C and E – all found in pumpkins – can be helpful for skin. Vitamin C functions as a sunscreen, while vitamin A smooths the skin. On the other hand, vitamin E is an antioxidant, which helps with healing wounds, such as a pimple you've picked at. Additionally, pumpkin contains lots of zinc, which is also beneficial for wound healing and "mirages acne," according to Alam.
Alam notes that besides vitamins, pumpkin also contains alpha hydroxy acids, which are used in many chemical peels to exfoliate skin. When used in skin products, this natural attribute of pumpkin allows for smoother skin, inducing a "rosy glow," he said.
I put the science to the test by using Peter Lamas's Naturals Exfoliating Pumpkin Facial Scrub, US Organic Pumpkin Seed Oil and FarmHouse Fresh's Splendid Dirt Nutrient Mud Mask with organic pumpkin puree, all of which can be purchased on Amazon.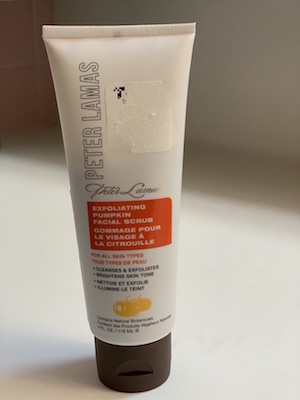 Pumpkin Facial Scrub
To my disappointment, the scrub did not smell like pumpkin but rather like vanilla. I used the scrub in the morning, alternating between massaging it on my face with my Clarisonic or just using my hands. Its pebbly texture definitely exfoliated and moisturized my always-dry skin. As Alam mentioned, this property of pumpkin really did give me a rosy tint and made my face feel smoother. I'm not sure how well the product improved some of my blemishes, but the scrub neither caused me to break out nor worsened my skin.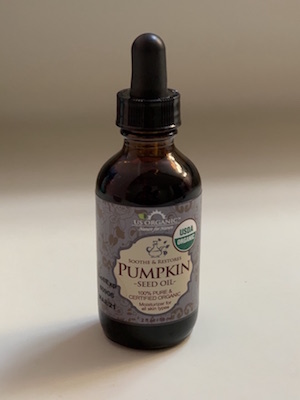 Pumpkin Seed Oil Drops
I applied about five to seven drops to my face after washing it. Despite the fact that it was oil, it did not make my skin feel oily. Rather, it permeated my pores easily. My face felt more hydrated afterward, probably due to the vitamin E. I recommend the oil for maintaining healthy skin. I found it was best to apply when my face was a bit dry after washing it. The packaging may not be very glamorous, but you should not let that deceive you from the effectiveness of the product.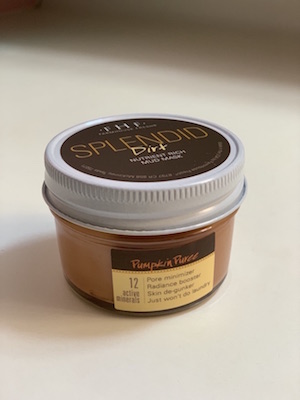 Pumpkin Puree Dirt Mud Mask
Upon opening the container, I immediately smelled pumpkin. I was so excited to apply the pumpkin mask and smell the scent for the next 20 minutes. However, when I applied the product onto my face, I felt a burning sensation, which I have never felt from any other face masks. Needless to say, I washed it off my face immediately, before even letting it dry. The reviews on Amazon, however, are all very high and everyone's skin reacts differently to certain products.
Other pumpkin skin care items include Pumpkin Enzyme Purée, Peter Thomas Ross's pumpkin enzyme mask and Too Cool for School Pumpkin Sleeping Pack. While ordering a PSL might not provide all the benefits pumpkin offers, you can always buy pumpkin seeds as a snack, bake pumpkin bread as an afternoon activity and use pumpkin-based skin products. While there are no side-by-side comparisons of pumpkin topical products versus other types of skin care, according to Alam, it's clear that pumpkin's natural qualities make it healthy for your body.