Alcohol may lead to bad decisions, but it can also provide you with a temporary, sweet buzz to distract you from the rocky (to say the least) beginnings of a Trump presidency. Use these rules for any of Trump's speeches, press conferences or even tweets. And now that Presidents Day, or 'Not my President's Day' has passed, the need to mourn his presidency is even more pressing. So here it is, the Donald Trump drinking game!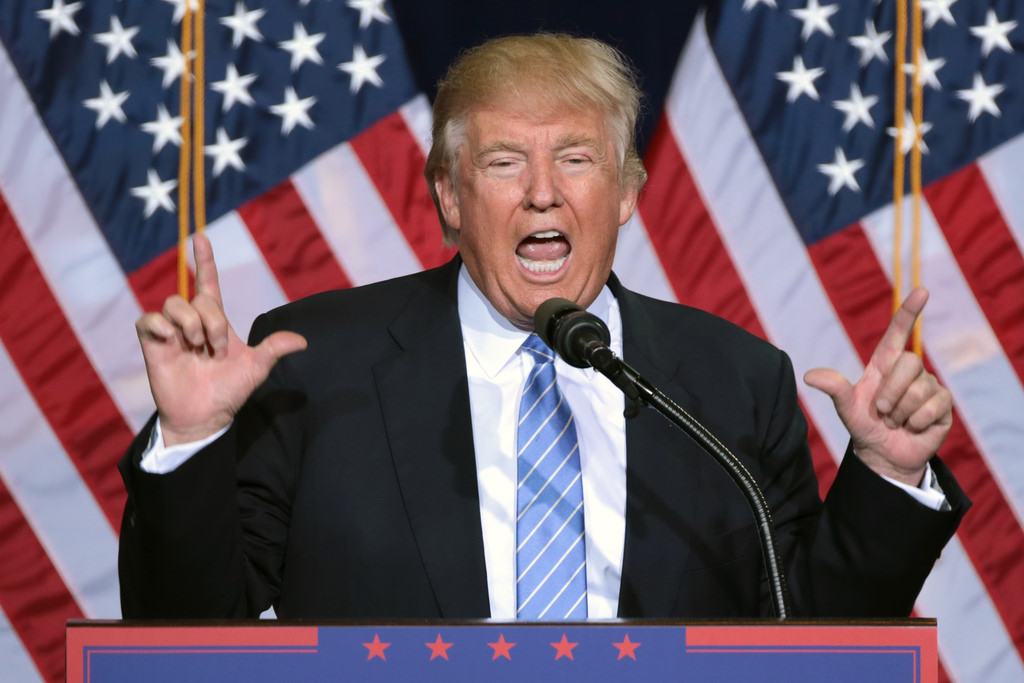 Down your drink every time Trump gives a dominant handshake
You know, when he pulls in the other person while giving the handshake, like he did to Supreme Court Nominee Neil Gorsuch and Japanese Prime Minister Shinzo Abe? Go look up a video – you'll see what I mean.
Once for every "bing," "bong" or "boom" sound that Trump makes
For Trump, tweeting goes "bing bing bing," tunnels go "bing boom" and a button goes "bing bing." Pretty much everything goes "bing" — I guess Trump isn't a Google user.
Take a sip every time Trump repeats a phrase or word often enough to notice
Trump's known for using short, grammatically incorrect sentences. And even when they're lengthier, they lack the intricate phrases that most politicians use. But they usually have something in common: they're usually very repetitive. As you follow this rule, you'll notice just how often he repeats himself. Unoriginal, much?
Take two shots every time Trump says, "Believe me"
It's his response to everything and everyone. Maybe with enough repetitions, everyone confused by his contradictory statements will really start to believe him. Maybe him being crowned PolitiFact's "2015 Lie of the Year" was just a mistake, and we should believe him.
Finish your drink whenever Trump lies or Sean Spicer lies on an order from Trump
Like the time Spicer claimed that Trump's inauguration had "the largest audience to ever witness an inauguration, period." Or the time Trump tweeted about "what's happening last night in Sweden," saying that Sweden had faced an immigrant-related terrorism incident as a result of letting in large numbers of immigrants. But nothing had happened "last night." Awks.
Drink the entire bottle and start a second whenever Trump calls the media "fake news" or strings together any combination of the words "fake," "media" and "news"
According to Trump, "fake news" media is the "enemy of the American people," but most of the time, news he simply doesn't like is labeled "fake news," regardless of how true it may be. As journalists, we can't have him deriding the media now, can we? So finish the bottle, and we can share the pain.
When you think you just can't handle listening to more from the Trump administration, just drink some water and go to bed
Hopefully you won't be too hungover!
Realistically, you'd probably be plastered by the end of the evening, but that's the point. Why not get to that point of drunken happiness and forget that Donald J. Trump, in all of his orange-skinned and blond dye-job-ed glory, is our president.