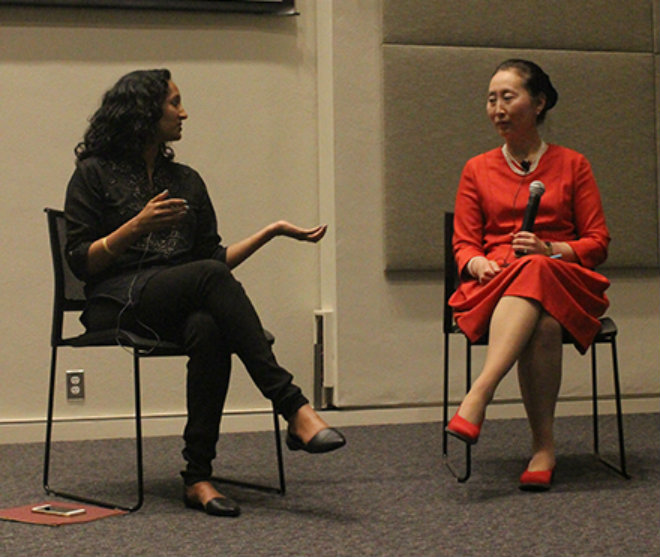 The fight for an Asian American Studies major will be able to celebrate its 21st birthday with a celebratory beer. The Weinberg College Arts and Science faculty formally approved the major in a meeting Wednesday afternoon, implementing the program for the 2016-2017 school year.
It's been a long and uphill battle for proponents of the major. On April 12, 1995, students staged a 23-day hunger strike at the Rock demanding that the University create an Asian American Studies program. Four years later, Northwestern started a department and offered a minor, but students who wanted a major had to plan and propose it themselves, a lengthy and discouraging process. According to Kevin Luong, a Weinberg senior involved with the campaign for a major, there has been an average of one Asian American Studies graduate in recent years.
Associate Dean for Undergraduate Academic Affairs Mary Finn, who presented the plan before the faculty on January 13, told NBN at the time that in addition to core course requirements, the program will include an immersion component, such as study abroad or Chicago Field studies, and a requirement for students to take classes in another ethnic studies discipline. Finn said that there was significant student-interest in a major if a standardized program were established.
In November, while faculty prepared the proposal, students started a petition in support of the major. As of last month, the petition had 706 signatures, according to Weinberg senior Kevin Luong. Luong said approval was a victory, but the University would need to keep working to sustain and grow the program.
"It's amazing to me that the legacy of the work of student and faculty has paved the way to this day and I've able to be here on this campus when it happens," Luong said. "But it's also a time to call for university and administiration support, because the major is going to require more classes and a different approach to these classes."
"Just having a major can kind of put us more on the map," Luong said. "There was an immense amount of students that would want to take Asian American Studies if they had known about it."
Finn said the program has taken so long to implement because they needed to build up faculty. There are now three core professors, as well as over a dozen lecturers and affiliated faculty.
Support for Asian American Studies has been rising at elite universities in recent years as the number of Asian American college students grow. Groups at Yale and Harvard have mobilized to demand a program, while Princeton has established a taskforce to expand its existing program.
Although state legislatures have resisted implementing ethnic studies courses in public schools, recent evidence has found that by providing culturally-relevant instruction, schools that offer courses in the field can boost the GPA of low-performing high school students by 1.4 points and reduce dropout rates.