Winter Quarter is now officially upon us, and for many of us this means speed walking between our classes and our dorms, attempting to avoid the vicious cold as much as possible. Although the stinging, icy wind can make everyone want to wrap themselves in blankets all day and never go outside, I've created a Winter Quarter bucket list to make the brutal Chicago winter a little more bearable this year. So bundle up and get ready to venture out to live your best Winter Quarter life!
Go Ice Skating
The Norris Ice Rink is open until Feb. 25 from 12:30 p.m. to 10 p.m. Sundays - Wednesdays and 12:30 p.m. to 11 p.m. Thursdays - Saturdays on the ground floor of Norris University Center. Skate rentals are $3, but Norris regularly hosts events where rentals are free! Grab some friends and make the short walk to Norris for some fun nighttime skating, and the opportunity for the perfect Instagram Boomerang. Make sure to stop at Norbucks after for some well-deserved hot chocolate to warm you up! If you're willing to travel even further, the McCormick Tribune Ice Rink in Millennium Park, open until March 4, offers gorgeous views of downtown Chicago and The Bean. This ice rink is open 12 p.m. to 8 p.m. Mondays - Thursdays, 12 p.m. to 10 p.m. on Fridays and 10 a.m. to 9 p.m. on Saturdays and Sundays. Skate rentals are $12 Mondays - Thursdays and $14 Fridays - Sundays. Just a quick ride downtown on the Purple and Red Lines is all it takes for you to fulfill your winter wonderland ice skating goals!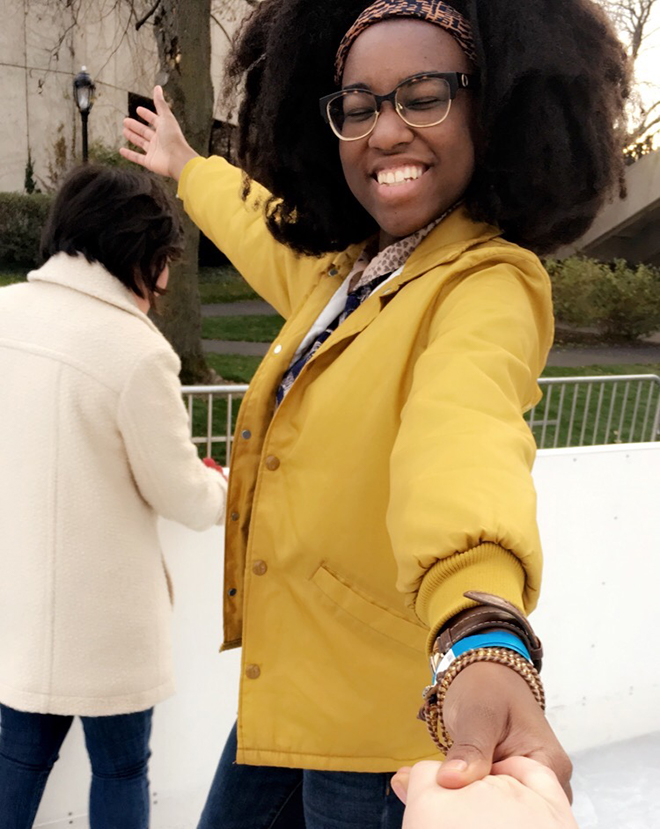 Try a New Restaurant
A perfect motivator to keep yourself from staying in all day is to take your besties to try a new restaurant during a winter weekend! If you haven't been yet, Cupitol in downtown Evanston is the perfect place for a frosty winter morning brunch. With an array of coffees, teas and hot breakfast sandwiches (I highly recommend the Avocado Wrap), you'll be feeling toasty in no time. If you're looking for dinner, Found Kitchen and Social House, across from Whole Foods, is perfect for an upscale dinner with your friends, or to take a visiting family member. If you're looking to go into Chicago, Buzzfeed just named La Nonna, an Argentinian restaurant in Chicago's Avondale neighborhood, as the best restaurant to try in Illinois in 2018. (Catch me there the first free weekend I have!) With so many highly rated restaurants in all of Chicago's neighborhoods that are just a warm train or split Uber ride away, the opportunities to become a Chicago foodie this quarter are endless.
Visit a Museum
The best thing my friends and I did last Winter Quarter was take the 'L' to The Art Institute of Chicago one January weekend. Even though it was bitterly cold, we put on our biggest coats and toured the museum, even walking around to get coffee and donuts afterwards. With so many museums downtown, and most of them offering student discounts, there's no excuse to not soak up Chicago's cultural offerings.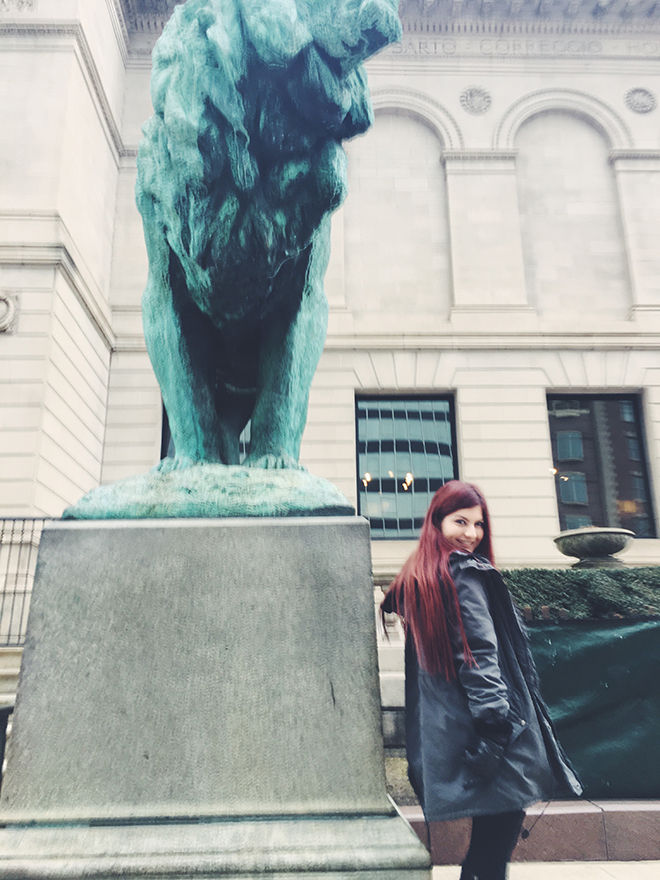 Cheer on the 'Cats at a Basketball Game
If you love basketball, there's no better way to spend this winter than cheering on the Wildcats with your besties at the Allstate Arena. With seven home games between now and the end of the season, you'll have numerous chances to show off your favorite purple winter outfit while supporting Northwestern. Bonus: Go out to support our other Winter sports teams like tennis, wrestling, swimming and diving too!
Have a TV Binge
For days when you're so exhausted by the cold you can't imagine stepping outside, camp out in your dorm or common room to watch as many movies or TV shows as possible. With so many popular shows coming back or premiering like Grown-ish, Riverdale and The Bachelor, there's no excuse to not throw a dorm viewing party! Or save Friday nights to binge the newest seasons of Netflix's Black Mirror or The Crown. The best option of all? Do what my friends and I did last quarter and see how many rom-coms you can watch before the end of Winter Quarter. I think we made it past 10. With Love Actually and How to Lose a Guy in 10 Days coming to Netflix in January, our last year's record could easily be beat this year. I recommend trying to go out when you can, but if you need weekends to just pop some popcorn, grab some blankets and curl up on a couch with your besties and a great movie – trust me, we all get that.