One of Chicago's newer up-and-coming neighborhoods, the West Loop is the perfect place for a relaxing weekend outing. Having replaced its factories and warehouses with sleek new stores and restaurants, the West Loop is an interesting mixture of industrial and modern. Just a 30-minute trip away on the UP-N Metra line, this area's artsy boutiques, innovative restaurants and edgy atmosphere make it a great place to spend a day.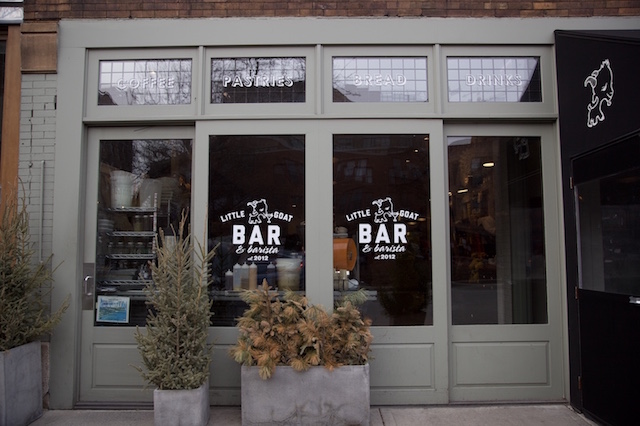 820 W Randolph St.
Sun.-Thurs. 7 a.m.-10 p.m.
Fri.-Sat. 7-12 a.m.
This upscale hipster paradise is the perfect place for a decadent brunch with your besties. The wood tables and minimalist furniture make it an insta-worthy dining experience. Though the menu can be a little on the pricey side, once you get your food, you'll understand why. I can honestly say it was the best food experience I've had in Chicago. The diner features an expansive menu of unique twists on comfort foods from the sweet and savory Bull's Eye French Toast (eggs, crispy chicken, sweet onion brioche and barbeque maple syrup) to the tangy, delicious Los Drowned Sammie (braised beef, avocado, pickled peppers and onions, Havarti cheese and kimchi mayo). If you're looking for an adventurous, gourmet experience for under $20, this is the place to go.
651 W Lake St.
Mon.-Sat. 9 a.m.-7 p.m.
Sun. 12-6 p.m.
Just a couple blocks away from the Clinton CTA station, this used bookstore is the perfect place to spend a chill afternoon. Its colorful, cozy atmosphere is incredibly inviting, and the reading nooks are so comfy you won't want to leave. With over 50,000 books to choose from, you're sure to find the perfect one. And if you love something, don't hesitate to buy it: the store's proceeds go towards literacy programs in the Chicago area.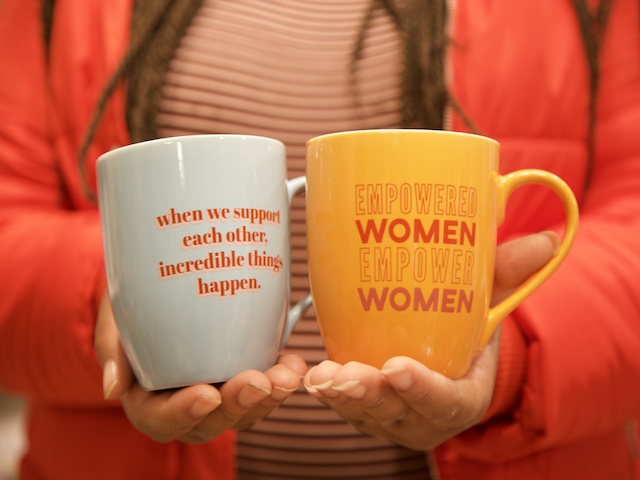 1037 Madison St.
Tues.-Fri. 11 a.m.-7 p.m.
Sat. 10 a.m.-6 p.m.
Sun. 12-5 p.m.
The West Loop has plenty of chain stores from Free People to Anthropologie, but there's also a few cute boutiques scattered around the neighborhood. If you're looking for more unique items, the Fig Tree boutique might be up your alley. This tiny shop has an adorable selection of small novelty items such as jewelry, stationary, mugs and more. It's also pretty affordable, making it the perfect place to buy fun decor for your dorm room or thoughtful birthday gifts for your friends.
131 N Clinton St.
Mon.-Fri. 7 a.m.-7:30 p.m.
Sat. 8:30 a.m.-5:30 p.m.
The French Market, one of the most popular attractions in the West Loop, features over 30 local restaurants and shops to explore. If your friend group has trouble deciding on a restaurant, you should definitely make the trip here. With a crazy variety of food options, the French Market will have something to satisfy your appetite no matter what type of food you're craving. Beware: Seating is super hard to find, so big groups will probably have to separate. Even if you're not hungry, take time to walk around and explore the different vendors. It's surprisingly fun just to take a look.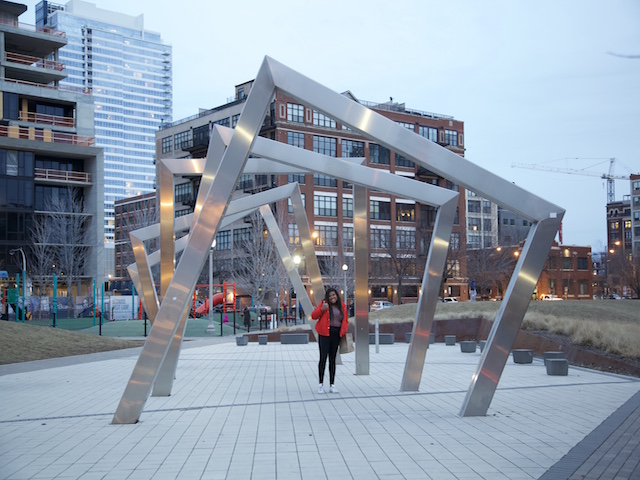 115 S Sangamon St.
Mon.-Sun. 6 a.m.-9 p.m.
Although this park was smaller than we expected, it was still a nice spot to sit down, chat and relax. In addition to its great view of the city skyline, there's a playground and a small dog park. Most of the people there are very friendly, and have no problems letting you play with their puppies. If you're a fan of nature or cute dogs, this is the spot for you. However, I would recommend waiting until spring to visit this one, because sitting on a frozen hill in February is not exactly a pleasant activity.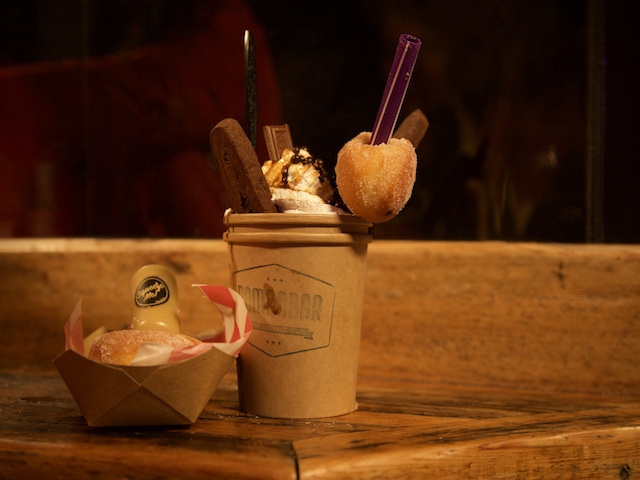 832 W Randolph St.
Mon.-Sun. 8 a.m.-11 p.m.
This dessert bar is so tiny you might pass it without a second glance. But if you choose to stop by, you won't regret it. Bombobar is rapidly growing in popularity for its insta-worthy drinks, gelato and donuts. If you're willing to splurge, the delicious s'mores hot chocolate will warm you up and make your whole feed jealous. On top of that, the hot, fresh donuts are some of Chicago's best. Make sure to buy a box of three, because after you have one, you'll definitely want another.